EQUALS is a leading South Australian Independent Tertiary Education Provider
Where industry and education come together to develop human potential and foster positive change in the world
Book a free course consultation
EQUALS at a Glance
Where people have come to achieve their dreams for over three decades.
12,000+
Graduates from around the world*
100%
For Teaching Quality*
90+%
Graduate Employment
100%
For skills development*
Guaranteed Work
Placements
Book a free course consultation
Study with Equals
At EQUALS International, we believe in empowering our students to reach their potential.
We foster a supportive, inclusive environment where dreams can flourish and pave the way for meaningful careers and successful futures.
Explore Our Courses
EQUALS International - Learn with the best
Come and join the vibrant community of students at EQUALS International in the heart of Adelaide's CBD. Our Institute is dedicated to delivering world-class education and unrivalled levels of support to empower our students to achieve their career goals. No matter what your age, background or experience, we're here to help make your career dreams a reality.
Industry Experienced Leaders
Learn with industry experienced educators offering specialised knowledge to equip you with the skills and confidence to make a real impact in the world.
Flexible Payment Plans
We're here to help in times of need. Eligible Students enjoy the flexibility of spreading tuition payments over the duration of the course at no additional cost.
Scholarships Available
For over 30 years we have helped make dreams come to fruition. We believe education holds the key to addressing many challenges in the world today. That is why EQUALS offers a number of Scholarship programmes that cover up to 100% of tuition fees for eligible and selected students.
Streamlined Enrolment
Keen to make a start? Then dive right in – with regular intakes throughout the year, you'll never have to wait long to walk the pathway to your dream career (*subject to meeting course requirements).
Pastoral Care & Support
We know it can take a community to achieve your potential. Students at EQUALS enjoy access to a range of additional services including personal counselling, access to a social worker, student advocacy services, study skills and academic learning tutoring.
Subsidised Training
Eligible students can access fee-free and low-cost education through subsidies provided by the Government of South Australia.
VET in Schools and Traineeships
We offer a wide range of Health and Community Services courses approved for VET in Schools and Traineeships across metropolitan and regional South Australia.
Full-time, Part-time and Flexible Learning Options
Work at your own pace and enjoy the flexibility of full-time, part-time and blended (a mixture of online and in-person learning) course options.
Book a free course consultation
CHOOSE FROM A HUGE RANGE OF VET & HIGHER EDUCATION COURSES
We have a diverse range of courses so you can rely on the team at EQUALS to help you find a career in high-demand areas across health and community services. We offer a huge range of courses so you can make your vocational dreams a reality.
Nursing
Mental Health
Early Childhood Education
Aged Care
Disability Care
Dental Assistance
Community Services
Human Services and Community Development
Pathology Collection
Health Administration
Allied Health
Ayurveda
Remedial Massage
EQUALS Industry Connections - Giving Students the Best Start
Across our 32+ years in education, EQUALS has developed strong and enduring industry connections and proudly offers quarterly 'Industry Day' events. These events enable our students to meet with some of Australia's leading employers, employment agencies and professional organisations to create a professional network and maximise employment opportunities.
Empowering Dreams & Developing Human Potential
EQUALS is dedicated to offering world-class education underpinned by values of equality, diversity and unity. We equip students with values and practices prized by employers and nurture a strong student community. That's why 90%* of our alumni are working upon graduation or soon after graduating.
Graduate Workplace Ready – EQUALS Cutting Edge Training Facilities
Industry informed learning and teaching spaces equipped with specialist machines, monitors and facilities designed to simulate a variety of clinical and community settings, from acute hospital facilities to community health, dental, pathology and integrative health workplaces to give you the best possible learning experience, enabling you to graduate work ready.
Free Course & Career Councelling
Not sure what you want to do? Want a career change or need to know what career options are possible with different courses? Then book a free course and career counselling session to help you find the right course to plot the pathway to your dream career today!
Book a free course consultation
Still undecided about your future?

Let us help you find course options.
Answer
three simple questions
We will
analyse
your responses
Explore
our options
for you
Latest articles
20 Mar, 2023
Adelaide Study Destination: 5 Compelling Reasons for International Students
Are you an international student considering studying abroad in Australia? Look no further than Adelaide! This post outlines 5 compelling reasons why Adelaide should be your study destination of choice, including world-class education, affordable cost of living, a multicultural community, beautiful surroundings, and excellent job opportunities. Read on to discover why Adelaide is the perfect city for international students.
What our students say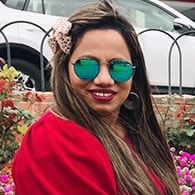 Alok Bhattarai / Nepal
Diploma of Nursing
My experience so far is one of pride that I have been able to be a part of Equals. The dedication and hard work that has been put into my study time so far has allowed me to succeed in many ways, as well as increasing my self-development skills. EQUALS is a great place to study and pursuit the nursing career. and I would suggest to my friends for future career in nursing.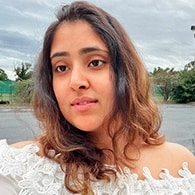 Varinderjit Kaur / India
Bachelor of Human Services
I did MHFA from Equals International last year and it has been incredible learning about mental health issues that people go through and also understanding they ways to deal with crisis in the community or neighbourhood. I loved information provided in the MHFA course. Definitely would recommend.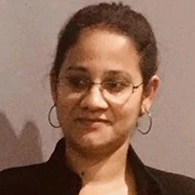 Kiran Kaushik / India
Diploma of Nursing
Equals International is one of the best colleges for Diploma of Nursing. With best education they also provide excellent support to their students.